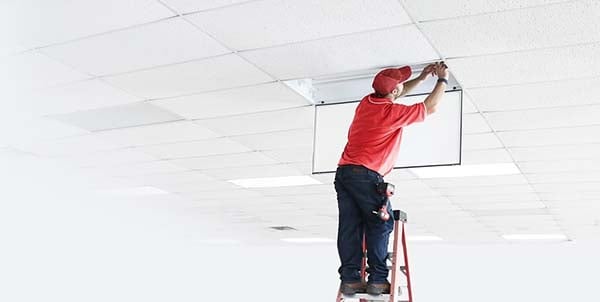 Every contractor comes up against this: Your rates can only go so high, so if you want to grow revenue, you must figure out a way to work faster – while still delivering great results.
This is where a lot of contractors turn their focus to their team. They look at their processes, how experienced the team is, whether they could work more efficiently, and so on. But what they don't look at are the other things holding their people back from being faster.
Things like the light fixtures they're installing.
As it turns out, certain light fixtures are literally setting your team up for failure, because they take longer than they should to install.
Too Many Tools Are Required
When you're up and down a ladder or a scissor lift to replace dozens – or even hundreds – of fixtures, the fewer tools you're carrying with you, the better.
And it's not only for safety reasons. If the fixtures you're using require a lot of tools for installation, you can count on three things:
It's definitely going to take you longer just to get set up for each fixture.
It's probably going to take you longer to actually install the fixture.
Items 1 and 2 mean the entire job is going to take longer.
To speed up your install time, pay careful attention to the installation instructions for the fixtures you're considering buying. Your experience will give you a good eye for how much time each one will take to install, so you can choose the ones with quick and straightforward installation – saving yourself a ton of time and aggravation, while also making installation as easy and ergonomically friendly as possible.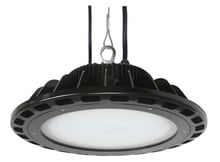 Here are some examples from our own product lines:
Most of our high bay fixtures are tool-free, with standard mounting via easy snap hook attachment. A quick snap in, wire it up, and you're onto the next fixture. (And here's a snapshot of how easy they are to install.)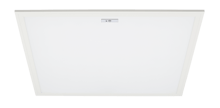 Our panel products are equally straightforward. Clear the grid space, raise the panel into place and let it rest on the grid frame, connect the wiring to the driver, and close it up.
On our new high temperature, high bay panel light (coming soon), the driver is removable and replaceable – no tools required.
There's a deeper advantage to choosing quick-install fixtures: It makes it easier to demonstrate ROI to the customer – because you can show them how the ease of maintenance and replacement will save them on labor costs.
Too Many Components Are Involved
Want more ways to demonstrate ROI?
Check out our e-book, Sell a Skeptical Customer by Proving Led Lighting ROI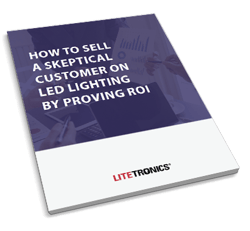 As with tools, the more components you have to haul up a ladder or into a scissor-lift, the longer the job is going to take, and the greater the risk of something going wrong.
And yet, plenty of LED fixtures have five, six pieces or more. And because this is so common, it might not even occur to many contractors or ESCOs that there are better options available.
The best fixtures to speed up your installation will be the ones that give installers everything they need – it's all right there, with no need to juggle (or source) extra components.
A great example of this is our LED magnetic retrofit lighting. It's a one-piece unit that magnetically attaches into the troffer. Instead of fastening multiple components together over their heads, installers just stick the retrofit into the troffer, snap the quick connect together, and head back down.
Other solid examples are our LED light panel retrofit and our LED volumetric retrofit, which have only three pieces each. These retrofits easily mount between the grid rail and the existing troffer.
Want to see what installation looks like when fixtures have fewer components? Have a look at the installation video for the LED light panel retrofit – it'll give you a great gauge on how quickly you'll be able to install them.

Products Aren't Designed With Installation in Mind
Whether it's kitchen knives or a door handle, good design always has the end user front and center. And light fixtures are no different.
If you've ever dealt with a light fixture that was a giant pain in the you-know-what to install, then you were probably dealing with a fixture designed by someone who hasn't been within 10 miles of an actual installation.
Now, it might seem difficult to identify these products, because it's not like you can see into the mind of the designer, right?
Fortunately, well-designed products are easier to spot than you might think. Look for thoughtful features that make your life easier. That's a quick tell, demonstrating that the product was designed with plenty of input from folks who've spent hundreds of hours doing installs.
Here's an example of some of these "only an installer would know to include this" features:
Our high bay fixtures have 10-foot power cords, so the installer can use the stock cord that comes on the fixture.
Our fixtures have multiple mounting options to fit the environment.
They're designed for compact shipping.
Installation instructions are clear, simple, well-written, and with illustrations that are actually helpful. (So are our user guides.)
Smart features on our fixtures can be set up via app, making the process quick and easy.
Does easy installation come at the price of quality? Not a chance. Take a look at some success stories to see how our lighting has transformed schools, health care facilities, manufacturers and more.

Speed Up Your Next Commercial LED Installation
We know "time is money" is a cliché, but when you're a contractor or ESCO, those words can haunt you as you try to increase your team's efficiency and improve your installation time.
Instead of standing under your crew with a stopwatch, set them (and you) up for success by choosing thoughtfully designed LED fixtures that make installation straightforward, safe … and speedier than ever before.