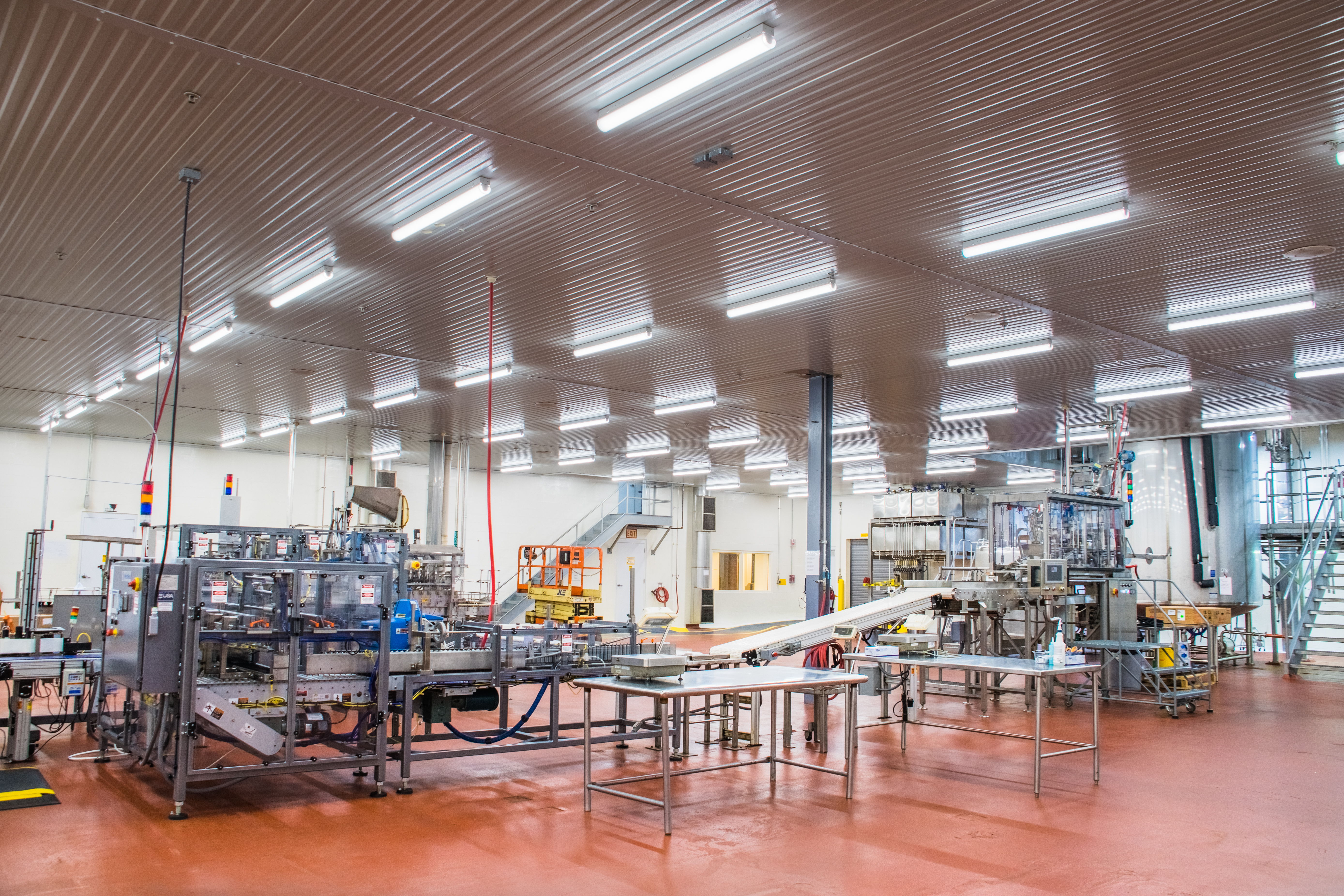 High-ceiling spaces where lighting is hard to reach are some of the best and most cost-effective applications for LED technology. No one knows this better than leading coffee, tea, and botanical extract company Javo Beverage and the team at its 240,000 square-foot manufacturing facility in Indianapolis. Following the recent installation of Litetronics LEDs, the plant will now enjoy the benefits of improved lighting quality, long life, and low maintenance for years to come, all while significantly reducing costs.
At the hands of outdated fluorescent and HID technology, "our lighting had a yellow, dark, and dingy look that didn't support our high-tech production process," shared Jerry Gray, Javo Beverage's Director of Manufacturing. Travis Martindale, Project Manager at Indianapolis-based Flex Green Energy & Lighting, the energy/lighting service provider that conducted Javo's upgrade, agreed.
According to Martindale, "the acrylic lenses on their existing HID fixtures were tarnished and yellow and almost a quarter of the fixtures had blown out." As a result, he said, "footcandle levels throughout the plant were extremely low."
The solution involved the installation of over 400 LED Linear High Bays, Strip Fixtures, and Flat Panels from Litetronics. Since completing the upgrade throughout the facility's warehouse, production rooms, packaging rooms, and Inspection Room/Quality Lab in December 2018, Javo Beverage is drinking in the benefits. In addition to reducing its fixture count by 15% thanks to the LEDs' powerful and uniform light distribution, the upgrade increased the plant's lighting levels three to five-fold while reducing energy consumption and costs by 67%.