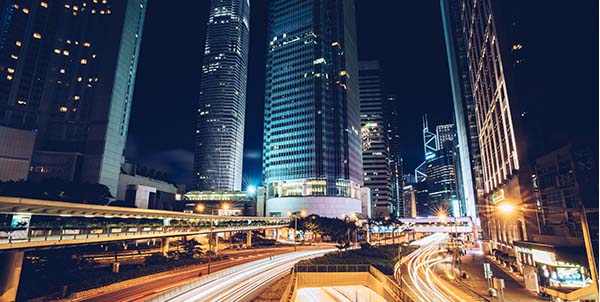 Shop for an appliance these days, and you're sure to find the U.S. Environmental Protection Agency's Energy Star rating for energy efficiency. Since the program's inception in 1992, consumers have relied on this rating for guidance that the appliances they purchase won't make their energy bill skyrocket.
In the commercial LED lighting space, the DesignLights Consortium (DLC) serves the same purpose: guiding contractors to high quality lighting products that have met or exceeded certain efficiency standards.
But what does it take for a fixture to meet DLC requirements? And what happens to a fixture that doesn't? We shine a light on the DLC listing process in this article.
What is the DesignLights Consortium?
The DesignLights Consortium is an energy efficiency program sponsored by the Northeast Energy Efficiency Partnerships (NEEP) that promotes high quality, high efficiency lighting solutions in the commercial lighting sector throughout the U.S. and Canada. The DLC maintains a Qualified Product List (QPL) of products which meet high efficiency standards in pre-defined categories.
The DLC's standards are updated frequently to stay aligned with progress in energy efficient technology. A product that makes the list one year may be de-listed the next if it's not up to snuff. This assures both contractors and customers that listed products are highly efficient according to the latest standards.
The DLC Listing Process
The DLC's solid-state lighting program is "home to the largest and most influential list of high-performing commercial lighting products in the world."
The DLC qualifies commercial LED luminaires, retrofit kits, linear replacement lamps, mogul screw-base (E39 /E40) replacement lamps, and four pin-base replacement lamps for CFLs for inclusion on the Solid-State Lighting QPL.
Manufacturers must go through the following process to get their product DLC listed:
Submit an application which includes laboratory tests from an accredited laboratory that can ascertain appropriate testing conditions, testing equipment, and staff competencies necessary for accurate measurements.
Initial review from DLC to ensure all the proper documentation is provided.
Comprehensive review from DLC to ensure the product meets the Product Eligibility and Technical Requirements for the specific product categories to receive the desired accreditation.
Listing on the DLC QPL (Qualified Product List).
What's new in DLC V5.1
The DLC periodically updates the requirements for listing. Two sets of DLC lighting requirements were introduced in 2020. DLC V5.0 contains new requirements for efficacy. V5.1 adds quality of light requirements, including spectral quality and glare, and controllability:
Spectral Quality. The requirements now introduce Color Maintenance for qualification, improved Correlated Color Temperature consistency for a Premium designation, and set new efficacy allowances for great color, among other updates.
Light Distribution and Glare. The requirements address beam angle and add a Unified Glare Rating (UGR).
Dimmability is redefined as containing a dimmable driver. Or, as a light that can be dimmed by external control signal and is specified as dimmable.
You can review the full V5.1 Standards on the DLC site.
A Note About V5.1 and V5.0 Delisting
December 2021 is when products that don't meet the DLC's current V5.1 requirements, which went into effect in June 2020, will start being delisted.
The DLC has extended their dates for the delisting of products that don't meet V5.0 in recognition of the ripple effects across the global supply chain from COVID-19. Their research found that manufacturers are experiencing component shortages of integrated circuit (IC) chips needed for electronics, including LED drivers, and they adjusted dates accordingly. The new final delisting date for V5.0 products will be June 30, 2022, but the delisting process will begin in December 2021.

Why Contractors Should Choose DLC Listed Fixtures
You still have time to review your commonly used fixtures to ensure they will continue to be DLC listed (or updated to make the list).
Because DLC listing is so important to qualifying for the best rebates, most manufacturers will be making the effort, but may be taking advantage of the eased DLC timelines due to supply chain issues. You should confirm their plans or identify a DLC listed replacement soon.
Beyond the benefits in energy efficiency, there are other pluses to specifying DLC listed fixtures.
Product Quality. DLC approved products have been tested and verified. They meet the highest industry standards for quality and efficiency. That will give the customer peace of mind about having these LED lighting fixtures in their facility.
Better Lighting Quality. DLC listed products meet specifications for color rendering, light distribution and glare. These all result in a better user experience. In fact, the right lighting can even contribute to employee safety, productivity and end-product quality.
Energy efficiency. DLC certified LED lighting fixtures offer higher lumens per watt (LPW). The higher the LPW, the more energy is converted into actual output. Customers will like hearing they are getting the most lighting bang for their energy buck.
Product Value. A customer may ask why they should choose a more expensive DLC rated product over a cheaper product. It's usually not difficult to get them to understand that a cheaper light won't be eligible for top rebates, it may not last as long, it could require more maintenance, and it may not deliver an optimal user experience.
Making the List, Checking it Twice
Here at Litetronics, we keep close tabs on the DLC's requirements and plan ahead. 99% of our product line was automatically certified as meeting the V5.0 requirements. And all our products will meet the V5.1 standards by the end of June 2022.
The availability and quality of rebates can make or break an LED upgrade project, so we proactively do our part to make sure all our products keep pace with DLC standards. Especially because the majority of rebate programs require LED products be DLC listed to qualify.
Our handy rebate finder includes the DLC classification so you know you're taking advantage of not just all the available rebates, but the best ones.
Between the energy savings and the increased access to rebates, it's easy to see why choosing LED lighting that meets DLC standards is the smart choice for contractors.