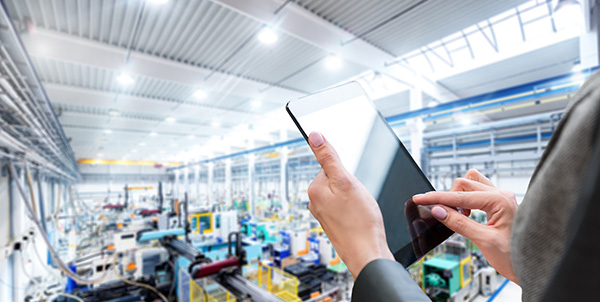 Everybody's had one of those mornings — you run out the door without your car keys, forget your laptop in the office, show up to a site, and can't remember the name of your contact. When you're an auditor, these little mistakes aren't just frustrating. They also cost you time, money, and reputation.
With so many people, parts, and processes involved in an audit, a little preparation can go a long way to helping you to stay organized. So, here's our 15-minute, mistake-preventing pre-audit routine, built around a few key lighting audit checklists.
By putting these habits into practice ahead of your next lighting audit, you can save time and keep yourself organized.
First, Clear Your Head (2 Minutes)
Few things interfere with productivity and organization like multitasking. Instead of letting you get more things done, multitasking has actually been shown to make you less efficient and effective in your work.
On days when you're preparing for an audit, you want to stay on top of your game. So, before you do anything else, set down your phone, close your laptop, and find a quiet corner somewhere where you can gather your focus. Make sure to bring your checklists and other pre-audit materials. Then take a breath and dive in.


Double-Check Your Audit Safety Gear Checklist (3 Minutes)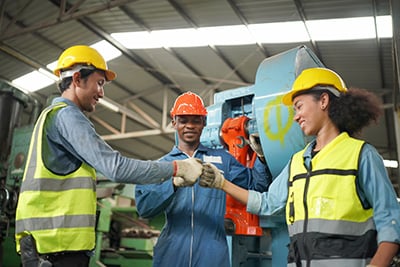 As an auditor, it's your responsibility to ensure you have full knowledge of the expectations for personal protective equipment (PPE) on-site. Before the day of the audit, you should have already been in touch with your site contact to get a full list of required gear. Now it's time to review your checklist and make sure you've got it all packed.
Don't just leave it to chance: Make sure you do a visual confirmation of your equipment to confirm you have your hard hat, mask, safety glasses, gloves, and everything else on your list. If it's an environment like refrigerator or freezer spaces, like what you'd find in commercial kitchen lighting jobs, you want to be sure you have your cold weather gear as well.
If you've already done your homework, this review of your safety gear checklist should go pretty quickly. It may also save you a trip back to the office.


Review Site Requirements Before Your Lighting Audit (3 Minutes)
If you have a lot of back-to-back audits, they may start running together. Do yourself a favor and write down a list of each site's unique requirements so you can review them before an audit. Should you expect to attend a pre-audit safety briefing? What about training on emergency evacuation or a briefing on forklift traffic and collision avoidance? A reminder of what to expect will prevent surprises on your arrival.
Your list of site requirements should also include any guidance on prohibited items. There may be restrictions on photography, wearing jewelry (including wedding rings), or open-toed and soft shoes. Reviewing these prohibitions now, ahead of your audit, will save you from a potentially embarrassing mistake on-site.

Confirm the Lighting Audit's Key Objectives (3 Minutes)
At this point, you've double-checked your safety gear and reviewed the site requirements. Now it's time to remind yourself why you're conducting this audit in the first place. Is this about energy or maintenance savings? Is the client frustrated by the lack of light on-site or the quality and color of the current lighting system's illumination?
Maybe it's all of the above! But given all the effort you put into preparing for the lighting audit, it's good to spend a little time refocusing on the day's key objectives. After all, no two audits are identical. When you step back to remember the big picture and what today's audit is meant to achieve, you can ensure your client gets the information they need.


Cross-Reference Your Toolkit Against This Lighting Audit Checklist (4 Minutes)
Now that you're focused on the audit's objective, you'll want to make sure you've got the right tools to get the job done. We'll give you a little extra time on this step to poke through your toolbox, but generally speaking, here are the must-have tools and information you'll need to fully complete a successful audit:
Audit forms or other methods to collect data
Clipboard and writing tools
Site maps
Facility floor plans or fire escape diagrams
Satellite image of the site
Laser measure
Laser thermometer

Distance scope, ocular, binocular, or range finder
Foot-candle
Click counter
PPE gear
Fanny pack or backpack
Camera or smartphone (as approved)
Missing anything from this list? If not, you should be good to go for your audit!


Efficiency Is the Name of the Auditing Game
Auditing is as much an art as a science, and it takes a great deal of skill to balance thoroughness with efficiency. The more work you do to prepare, the more effective you'll be at striking that balance to save yourself time without sacrificing quality.