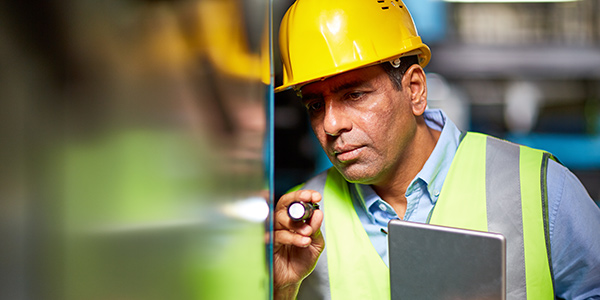 In a perfect world, there's no need for a lot of back-and-forth between a contractor and an LED lighting manufacturer or distributor during a project. Ideally, you get all the information you need up front.
For instance, in a perfect world during the design phase, you have full specs on product capabilities, functionality, and installation instructions. If controls are involved, you know what to expect for commissioning. And when materials ship, you're notified of an accurate ETA so you can plan your project workflow accordingly. Because a good LED lighting manufacturer will provide such timely support and clear, accessible information, you almost never have to deal with them directly.
But … what if your manufacturer falls short of this bar? As it turns out, poor-quality manufacturers can throw a serious wrench into your plans, your timelines, and ultimately, your profits.
Problems with lighting manufacturers can include:
Unclear product availability
Poor customer support
Hard-to-install products
Delayed replacement of defective products
Let's look at the impact each of these problems can have on your business and the lighting projects you lead.
Unclear Product Availability
During the bid process, you're strategically thinking about the customer's goals, such as the need to improve visibility or generate energy savings, so you translate these goals into product requirements. This is the time to evaluate if a manufacturer's offering can match your needs.
However, being unclear about product specs, availability and lead time from the lighting manufacturer can hurt you in multiple ways:
Wasting time hunting down product details prevents you from placing fast, accurate bids on jobs, which can let the competition get in the door before you can.
Not knowing if the products you need are in stock prevents you from being able to accurately plan out project timelines.
Delaying the project (and frustrating the customer) because you don't have your materials yet makes you look bad to your customers.
A good lighting manufacturer will make sure you have the right product information, so you can focus on bidding for, winning, and successfully completing projects.
Poor Customer Support
In such a competitive business, waiting 24 hours for an answer is much too long. You need quick communication so decisions can be made in a timely manner.
Whether you're building out the design or installing products, you want your projects to run smoothly. Any issues with products need to be addressed and resolved quickly so your team can stay on track.
A manufacturer that is slow to respond can derail a project completely. There's nothing more embarrassing than being caught with wrong information, especially when your customers expect you to be the subject matter expert.
Ideally, your manufacturer's resources and product information are clear and easy to find on their website and in their catalog, among other places. But if you do need to get additional details, the right manufacturer will get back to you quickly enough that you don't break stride.
Hard-to-Install Products
When reviewing your LED lighting product options, there are a lot of things to think about: price (of course), whether it works with the project needs, product availability, and so on.
But just like with the customers themselves, certain products have more of a "pain in the you-know-what" factor.
This starts with the installation process. Is installation standard and straightforward? Or does it require some convoluted proprietary setup that forces you to either buy a bunch of extra material or spend hours rigging a solution to make the thing work?
A good lighting manufacturer looks for ways to make your life easier, and that includes making their products easy to install. A lighting solution with quick, tool-less installation helps you complete the project on time and budget.
Replacing Defective Products
Most companies don't make defective products on purpose. An abnormally high product failure rate is a red flag and reason to find a different manufacturer.
When a product does fail, this can dramatically slow down your project, depending on how the manufacturer handles the problem:
First, you might waste time and effort trying to make the product work before you realize the product itself is defective.
Once you've identified that the product needs to be replaced, you may waste time and effort communicating back and forth with the distributor or manufacturer as you try to get answers out of them.
They might refuse to replace the defective product – which puts you back to square one. Or if they do agree to a replacement, they might charge you for the replacement and/or shipping, and of course you'll have to wait for the new product to be delivered before you can continue with the installation.
Mistakes happen, but the right manufacturer will handle these (hopefully rare) situations in a responsive way by acknowledging the defect, addressing the issue, and fixing it fairly – and quickly.
Protect Your Good Name with the Right LED Lighting Manufacturer
Choosing a supplier who is unclear about product availability or bad at communication, or whose products are hard to install or hard to replace when defective … well, let's just say they're not doing you any favors.
Whether it's fair or not, you're the face of the project. If anything goes wrong with the lighting products, or if the entire project is delayed because of supplier issues, the customer will blame you.
That means your reputation rides heavily on who you choose as a lighting supplier.
The fact is, you're not just choosing a lighting product, you're also choosing a manufacturer partner. You therefore want to choose one that understands these potential pitfalls and is ready to provide the support, information, and customer service you need to keep your jobs running smoothly.
Before you take the first step on your next project, talk to a LED lighting manufacturer that won't slow you down. For over 50 years, Litetronics has been a leader in the commercial LED lighting industry, with quality products and gold-star customer service. Find out how to use Litetronics in your next LED project by speaking to one of our knowledgeable sales reps today.

By: Kurt Vetter, Director of Technical Sales at Priority Solutions Group