Upgrading lighting is an easy and cost-effective way to lower operational costs and improve the daily quality of hospital operations. In fact, an article in HC+O News titled How Lighting Can Boost Health During Hospital Renovations, Expansions addresses this issue directly.
Energy-Efficient LEDs Lower Lighting Costs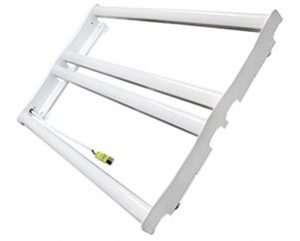 One of the most significant benefits of upgrading hospital lighting with LED retrofits is cost savings. The article explains, "lighting costs account for as much as 30 percent or more of the average hospital's total energy expenses." Which is why "upgrades involving high-performing, energy-efficient LED technology can be a quick and easy way to improve a hospital's lighting quality while significantly reducing operating costs."
Additional Benefits of LED Lighting
Upgrading healthcare facilities' LED lighting also improves the overall hospital environment including visibility and comfort.
LED lighting is bright and uniform and, "can enhance visibility and color quality while also helping to project a hospital's dedication to quality, cleanliness, and professionalism."
And LED lighting upgrades are not as disruptive as other upgrades. "Working with a trusted lighting manufacturer and a qualified installer, LED upgrades can be conducted quickly and cleanly. This ensures minimal disruption to hospital operations while enhancing the comfort, safety, security and overall experience of all facility occupants. An investment in an LED upgrade can also help position a hospital as a leader in green and sustainable practices and provide years of maintenance-free operations."
LED Lighting Upgrade Applications
The benefits of LED lighting upgrades are most apparent when considering specific applications. For instance, Baptist Health Associates in Corbin, KY is a perfect example of the how impactful a lighting upgrade can be.
Baptist Health Associates upgraded 675, 110-watt lighting fixtures with Litetronics LED Retrofit Kits. "As a result, the hospital saw its lighting energy consumption and costs reduced by half."
You can read the full article here to see more examples of LED lighting upgrades or to learn more about the upgrade project at Baptist Health Associates.
Learn More
LED lighting is a cost-effective lighting solution with a variety of benefits in a hospital setting. Litetronics can help upgrade your building with affordable, long-lasting fixtures that can be installed easily and quickly. For more information or to request a quote, contact us today. Or, if you'd like to experience the difference of LED light bulbs, we offer a free 60-day trial of any of our LED products. Sign up here!