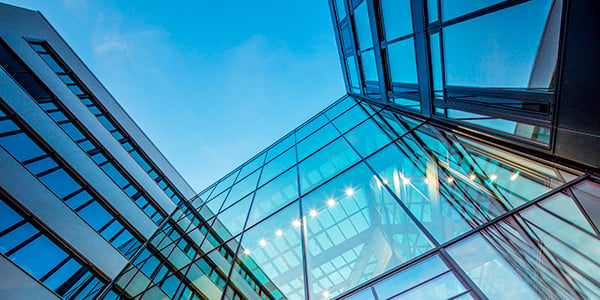 Remote and hybrid options have become cemented into corporate cultures nationwide, with nearly 30% of all work now taking place at home. This change has produced a few consequences, particularly in the world of commercial real estate. As companies reduce their office footprint to save money, commercial building owners are left to figure out what to do with all of that space.
One interesting possibility is re-envisioning how their buildings might be used. What once served as offices might be reimagined, remodeled, and repurposed for retail or residential use … and energy-efficient LED lighting will play a key role. Here's what you need to know.
The Future (and Fate) of Unoccupied Office Space
Before we get too "pie in the sky" about these new opportunities, let's acknowledge the financial realities of converting office space into lofts, apartments, or retail storefronts. One of the biggest barriers to these conversions is the fact that it's often cheaper to build new than to remodel existing buildings.
But for many cities that have spent years struggling to provide affordable housing, this vacant real estate could be a big opportunity to relieve some of the pressure that has been driving up the cost of living for residents. With this in mind, some cities are offering incentives and tax credits to encourage the repurposing of vacant office buildings into apartments and living spaces. The plan is not unlike rebate programs for LED lighting: By offering financial perks, the hope is to encourage at least a few developers to take on the challenge.
The big takeaway, then, is that while you might not see every office building suddenly transformed into apartments, shops, and restaurants, there's a good chance that you will see a steady rise in commercial real estate remodels. These remodels will be significant, too. The redesigned spaces will need to be reimagined when it comes to heating, cooling, plumbing, and (of course) lighting.


Why LED Lighting Is the Perfect Match for Commercial Conversions
Even with incentive programs in place, commercial conversions are going to be pricey. Building owners will want to be smart and careful about the ways they spend money, especially when it comes to remodeling.
If they're going to invest in that much work, they're going to expect a return.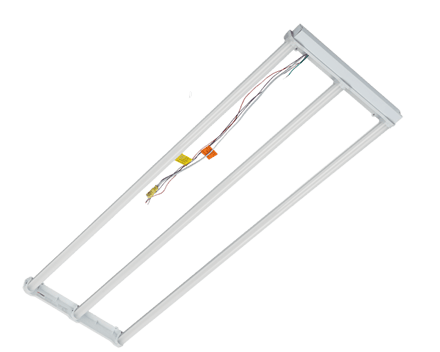 The good news is that LED lighting adds up to big savings over time. For building remodels in particular, LED retrofits are a great solution because they've been designed for quick and easy installation — which also means spending less on labor. Retrofit kits are easily adaptable, too, which makes them a great option no matter the application.
Whether you're brightening up stairwells and entryways in an old, dark building or bringing more light into stores and restaurants, LED lighting can be custom-fit for your project. For an office conversion, in which a single building may suddenly house office, retail, and residential spaces, LEDs offer some much-needed versatility.
Finally, options for smart lighting and advanced controls can make saving energy automatic. For your commercial real estate clients, this technology can help to ensure they get the best return on their dollar.

How Should You Prepare for Increased Commercial LED Lighting Demand?
Right now, we're just seeing the first stirring of this potential new market for LED lighting. That makes this the perfect time to prepare. Here are some tips to help you make the most of this opportunity:
Be a partner, not a salesperson.
Consider your mindset when you pitch your projects for commercial conversions. You don't need to give the hard sell. Instead, think of yourself as a partner offering LEDs as the solution to a problem.
Know your products.
Now is the time to brush up on LED lighting solutions. When you've got a good grasp on the products, you can help your commercial customers find the retrofits and other LED fixtures they need.
Read our selling guide.
Whether your clients are remodeling offices, converting commercial buildings, or adding retail spaces, we can help you prepare. Check out our LED industry guides for helpful information and strategies.
As the commercial real estate market evolves, so will the need for LED lighting. By preparing your business today, you'll be positioned for growth in the future.