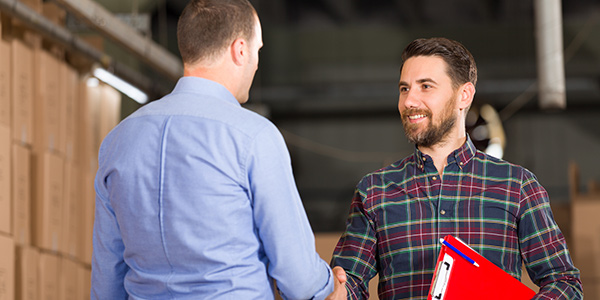 What makes a company a "leading LED manufacturer?" Most would assign that title to the one who sells the most product. But that may not be what puts an LED manufacturer in the lead for your business.
In LED manufacturing, as in many industries, working with a large business can sometimes bring complications. It's the old "small fish in a big pond" problem. A manufacturer that's too big to value your business can significantly slow you down in ways you might not expect.
In this post, we'll help you spot areas where a manufacturer may be causing problems that cost you business and cut into your profits.
Then we'll walk you through the steps Litetronics takes so you don't experience those problems—and why working with us is a better bet.
How a "Leading LED Manufacturer" Could Slow You Down
Just because an LED lighting manufacturer is large, doesn't mean they're the best fit for you. In fact, here are some of the ways the opposite may the case:
Delays During the Sales Process
Here are a few ways in which working with a large manufacturer can slow you down when you're trying to close the deal:
In the competitive lighting industry, delivering a quote that is prompt and complete makes the kind of impression that can seal the deal. But if you're wasting time tracking down product details and confirming availability, a competitor might get in the door before you.
Rebates are the name of the game in energy efficiency projects, so you need to know how a fixture is rated to secure the best rebates. It's a chore to search a large manufacturer's website or catalog looking for answers on whether their LED lighting fixtures qualify.
Keeping you informed of the latest in LED lighting technology is a service you should expect from an attentive manufacturer. In an industry as fast-moving as LEDs, there may be new products that are just right for your project. But you won't know about them if the manufacturer doesn't take the time to showcase their latest offering.
Or maybe the products themselves only meet the bare minimum standard in light quality, and nothing more. When you're in a competitive sales situation, the quality of the LED lighting fixture—and any cool features that accompany it—can make a difference.
Delays During the Install
Here's how a large manufacturer can slow you down when you're trying to get (or keep) the project moving:
A manufacturer needs to give you a heads-up early on about any backorders or potential delivery delays. It's your company that's on the front lines with the customer and your timeline could be slipping. Large manufacturers may not have the ability to provide that level of custom communication.
Clear instructions are the key to an efficient install. Manufacturers of LED should provide detailed and easy-to-follow install instructions. Sometimes the problem is on the design end. Not every manufacturer prioritizes ease of install in LED fixture design. You don't want your install techs to be spending a lot of time on the job site struggling with fixtures that are complicated, require additional materials, or that are difficult to install.
Defective products happen, but how the manufacturer responds tells you what you need to know about how they value your business. You shouldn't have to jump through hoops, spend hours talking to a call center, and fill out endless paperwork before the manufacturer will make it right.
How Litetronics Supports Your Sales Process
Finding ways to make LED lighting easier to install, better looking, longer lasting and more efficient is what we do at Litetronics. Here are some of the ways we deliver for you to help you be successful and keep you coming back:
Quick and Clear Information
We understand the stakes during the quote process, so we provide all the product details you need to put together fast, accurate bids.
Online Resources & Tools
We believe product research should be easy and convenient, so we make it as simple as possible for you to get the information you need:
Our easy-to-navigate website has specific product-focused landing pages. From one place you have quick access to all the product specs and resources.
We offer a full catalog of downloadable resources including spec sheets, installation instructions, IES files, brochures, catalogs, warranty docs, videos, etc.
You can make quick work of quotes with our customer tools, including a rebate finder, payback calculator, and lighting design tool.
Product Samples to Hang for Your Customer
If you're trying to make a sale and the customer needs further convincing, an installed product sample is a smart play. The customer gets to see how LED light looks in their facility, and how simple and smooth the installation process will be. If business disruption is a concern, demonstrating how straightforward the install will be can lay that concern to rest.
Your Litetronics' regional sales managers can easily and quickly get you a sample fixture to hang in the customer's facility.
Strong Product Warranties & Rebate Eligibility
Rebates and return on investment are the make or break calculations for many LED upgrade projects. A product that's long life, rebate qualified, and lower maintenance helps make for impressive ROI numbers.
We proudly carry UL, Energy Star and DLC certifications on our products, so they qualify for the highest utility rebates. The vast majority of our product portfolio is DLC Premium rated. We stay ahead of DLC standard updates and even keep you posted on DLC news on our blog.
Litetronics LED fixtures are 100,000-hr-rated with a 10-year warranty across almost the entire product range. That's years of high-quality, maintenance free light for the customer's facility.
Features That Match Customers' Needs
We offer products specifically designed to meet a variety of needs – for example, many of our SKUs offer both adjustable wattage and color temperature in one fixture. This simplifies product ordering and installation. It also gives your end user options to adapt their lighting for different uses within their facility, like task areas, stairwells, storage areas, etc., all from one fixture type.
How Litetronics Supports Your Install Process
Products Ready to Ship Fast
Our distributors understand your logistics needs, and chances are there's one near you. Our network of stocking distributors and sales support can meet your needs in days — not months.
Orders we receive by noon will ship the same day. That can give you the confidence that you'll have the product on site in time to meet your project timeline.
Easy-to-Install Products
Litetronics' LED fixtures come install-ready. That's because we put as much thought into the ergonomics of the install as the quality of the light. Our lights are as lightweight as possible – while maintaining quality and durability – to enable easy handling.
At Litetronics, we think about the mechanics of how you'll be doing the install. You only have two hands, and you're working on a ladder, so these details count. Our fixtures come with as few pieces as possible and require minimal assembly and few tools.
Each fixture comes packaged with the needed mounting hardware. So, there's no hunting around to collect all the parts you'll need once you're on site. We also provide custom mounting options and accessories, if needed. Whatever it takes to make your install process as glitch-free as possible.
Strong Customer Service
We don't have some big call center. When you call us, you'll get a live person. You'll know the Litetronics Sales Rep. assigned to your territory by name. On top of that, we have a dedicated sales support manager and customer service department full of problem solvers for any needs along the way.
Your regional sales managers won't disappear once the P.O. is received. They continue to be your resource to help with on-job issues. And should you need to make a product replacement or return, we'll make it easy. No jumping through hoops.
You Deserve Big Fish Treatment
Some might choose to define a "leading LED manufacturer" by the volume of products sold. But at Litetronics, we'd argue that over 50 years in business has given us a leading understanding of the market's needs. Our customers will tell you the expertise of our sales team, the speed of our logistics, the quality of our products, and the ease of installation makes them feel like a leading LED professional every day.
Let us show you with your next project.